<-----<<<<<EXIT
the Illinois Prarie Path (East [main] Branch)
Greetings.
The Illinois Prarie Path replaced the Chicago Aurora & Elgin RailRoad after it was abandoned in the late 1950's.
Here are some Rail Service System Maps from 1934 - 1950. Having lived in Wheaton Illinois (12/1965 - 2/1991) I had the good fortune to be at the center city of the Illinois Prarie Path.
In the mid 1970's as kids we would ride East to Elmhurst, or North West (toward Elgin) to the "Pratt-Wayne Woods",
or South West Toward Aurora.
In the late 1990's, after moving out of Wheaton, I realized it had been years since I rode the path.
Between June of 1998, and Oct. of 1999 I was able to again ride all 3 branches of the path (on 9 separate days).
Also the Great Western Trail
(a straight line between Villa Park and the N.W. end of West Chicago[3 separate days]),
and also the "Geneva Spur" (July & Sept. 1999).
Between August 2001, and June 2005 I rode the Fox River Trail between Aurora and Algonquin Illinois, in 5 segments.
On 4/27/2003 I rode the "Batavia Spur"[see map (.pdf file)] between S.W. Warrenville Ill., and Batavia.
In 2004 I rode the "Great Western Trail" between St. Charles Ill., and Sycamore, (in 3 segments).
On 10/30/2005 I rode the "Prarie Trail" (a northern extension of the Fox River Trail) between Algonquin Ill., and Crystal Lake.
Then again on 5/25/2009 between Crystal Lake and McHenry Ill.
As you can see below, I realized it had been 14 years since I last rode the East Branch.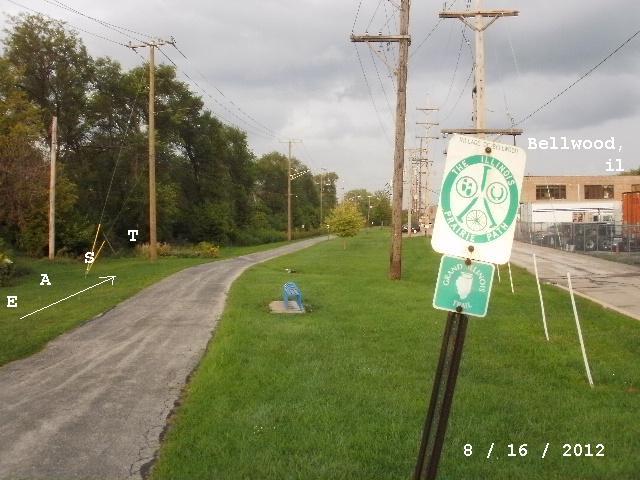 ---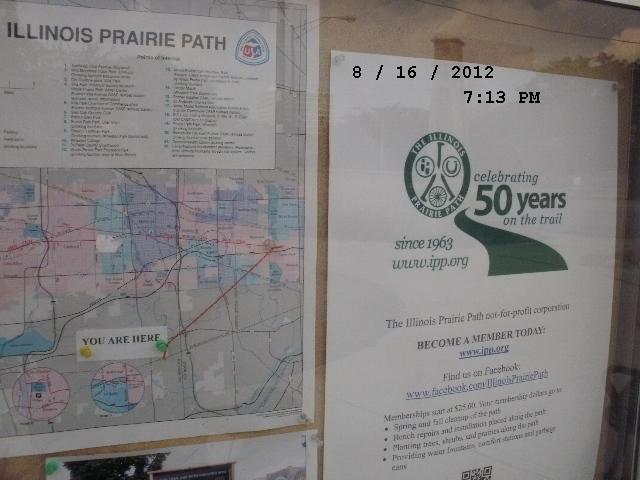 ---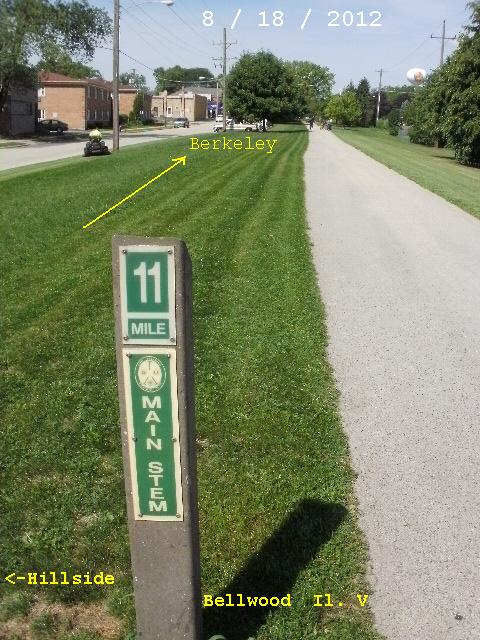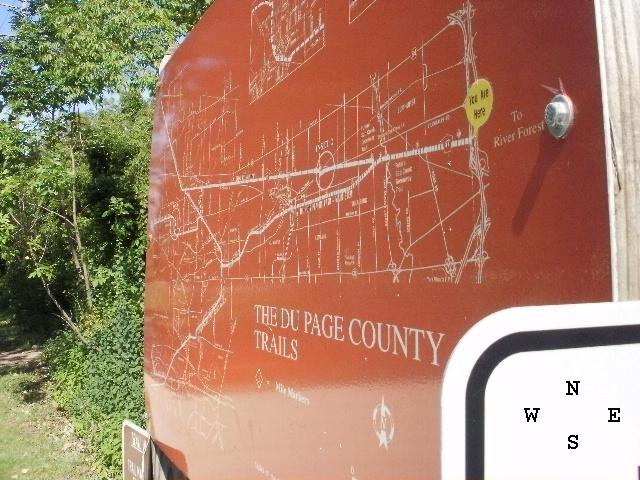 Begining at the city border of Elmhurst & Berkeley,


and going west through Wheaton,




the path reverts to its original makeup of crushed limestone.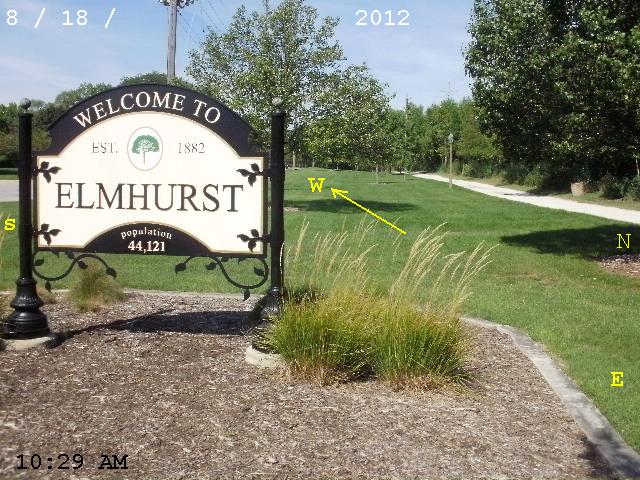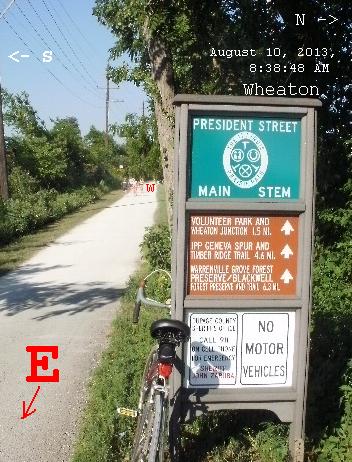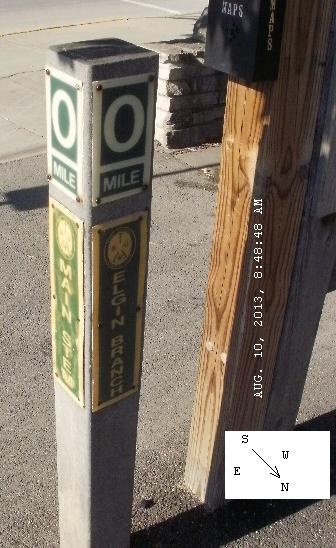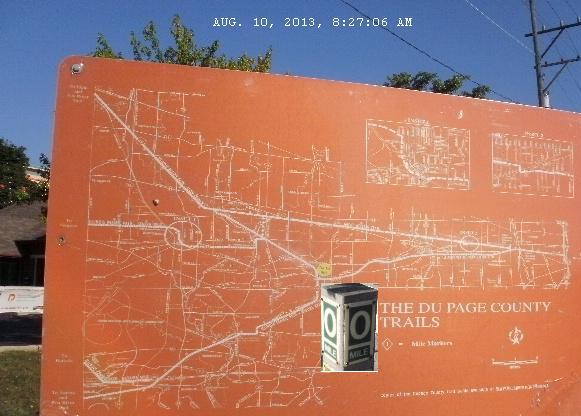 • North West Branch (1998) • South West Branch (1999)



• Many More images of the N.W. Branch, & Geneva Spur from 2007 (about-bicycles.com)


---